Just In:We missed pace bowler Pankaj Jaiswal in Archs Andheri team's playing11. He is very good bowler and is expected to play today.
Dream11 Team and Playing11 will be update on our telegram channel only because we can't update it on app in that short interval.
Search Cricinformer on telegram app and join the channel having 36000 subscibers. You can join our Football,Hockey and NBA channel also.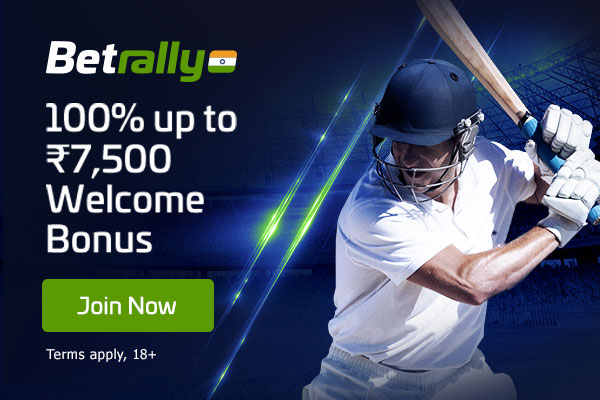 IMPORTANT NEWS AND INFO:
1. Click here to join our telegram.(if link is not opening then just search Cricinformer on telegram and join that}
ARCHS ANDHERI TEAM NEWS:
SQUAD:Akhil Herwadkar, Kevin Almeida, Praful Waghela, Tanmay Mishra, Amogh Bhatkal, Azhar Ansari, Gaurav Jathar, Iqbal Abdulla, Kadir Patel, Pankaj Jaiswal, Shubham Ranjane, Vaidik Murkar, Sufiyan Shaikh, Sumit Meher, Ankur Singh, Atharva Poojari, Salil Agarkar, Tushar Deshpande, Vineet Sinha
They will want to put an improved show after a disappointing last season where they finished last.
They decided to retain their leading run scorer from last season, Shubham Ranjane as well as pacer Tushar Deshpande who was their second highest wicket-taker
They also bought back their captain of the inaugural season, Iqbal Abdullah and their leading wicket-taker in 2018, Vineet Sinha.
lso got a few fresh faces into their squad by buying the likes of Praful Waghela, Gaurav Jathar and Kevin Almeida.
K Almeida and

Akhil Herwadkar

are expected to open the inning. Akhil Herwadkar is one of the best batsman of team but he plays little slow. Both K Almeida and Herwadkar have played for Mumbai team.Hewadkar just made 55 in last season.
Praful Waghela is expected to bat at 1 down. He is also a technically strong batsman ,he has played from Mumbai team.He scored 89 in last season.
Allrounder Shubham Ranjane will bat at 2 down. He is an attacking and talented batsman. He scored 157 runs in last season and was highest scorer of team.
Wicketkeeper batsman

Sufiyan Shaikh and Iqbal Abdulla

are expected to bat next.Both are decent batsman and have played from Mumbai team. Abdulla scored 107 runs last season.
Gaurav Jathar is expected to do late hitting duty.He scored 80 runs in last season
Iqbal Abdulla will lead the spin attack of the team. He is a leg spinner and is very talented bowler.
Tushar Deshpande,Pankaj Jaiswal and  Vineet Sinha will lead the pace attack of the team while Ankur Singh and  Shubham Ranjane will assist them. Deshpande is the best bowler of team, he was one of the highest wicket taker of Mumbai team in this Syed Ali Mushtaq trophy.Both Deshpande and Ankur Singh  took 4 wickets each while Vineet Sinha took 6 wickets in last season.

PROBABLE11 OF AA:
K Almeida ,Akhil Herwadkar,Praful Waghela,S Ranjane,Sufiyan Sheikh,Iqbal Abdulla,Gaurav Jathar,Ankur Singh,Tushar Deshpande,Vineet Sinha+ 1 MORE(May be Tanmay Mishra)

IMPORTANT PLAYER OF  AA:
Akhil Herwadkar,(very talented + technically strong batsman)

K Almeida(decent batsman)
Praful Waghela,( attacking batsman, 89 in last season)


S Ranjane,(attacking batsman+ decent bowler, 157 runs in last season)

Iqbal Abdulla,(attacking batsman+ lead spinner of team,107 runs in last season)

Ankur Singh,(hard hitter+ decent bowler, 4 wickets in last season)

Tushar Deshpande,(best bowler of team, one of highest wicket taker of Mumbai team in Syed Mushtaq)

Vineet Sinha(decent pace bowler, took 6 wicket last season)

Pankaj Jaiswal(good pace bowler, selected in IPL
SOBO SUPERSONICS TEAM NEWS:
SQUAD:Agni Chopra, Hersh Tank, Japjeet Randhawa, Mansingh Nigade, Tushar Srivastav, Dhrumil Matkar, Jay Bista, Parag Khanapurkar, Rohan Raje, Sandeep Kunchikor, Shashank Attarde, Vaibhav Mali, Adeeb Usmani, Yogesh Takawale, Aatif Shaikh, Akshay Barma, Badrey Alam, Deepak Shetty, Harsh Tanna, Khizer Dafedar
They topped the group stage last seaso however they lost the qualifier match.
They have retained Jay Bista and all-rounder Dhrumil Matkar for this season.
They also  bought back last season's joint leading wicket-taker Badrey Alam and star performer Rohan Raje.
Hard-hitting batsman Hersh Tank and talented Jay Gokul Bishta will open the inning.Hersh Tank is an attacking batsman while Jay Gokul Bishta is technically strong batsman and is a consistent performer.Jay Bishta scored 197 in last season.
Attacking batsman Yogesh Takwale(ex opener of Rajasthan Royals) and experienced Parag Khanapurkar  are expected to bat next. Yogesh Takwale is very attacking batsman and had played few attacking innings with Rajasthan Royals.P Khanapurkar scored 90 runs in last season.
Talented spin allrounder K Dafedar and Rohan Raje are expected to bat next. Rohan Raje scored 68 in last season while K Dafedar made debut from Mumbai team in 2018.
Dhrumil Matkar and Tushar Srivastav are also good batsman.
Badrey Alam and Rohan Raje will lead the pace attack of the team while Deepak Shetty is expected to assist them. Badrey Alam was highest wicket taker of last season with 12 wickets while Rohan Raje took 8 wickets in last season.
Dhrumil Matkar and K Dafedar will lead the spin attack while Tanmay Srivastav is expected to assist them.Dhrumil took 8 wicket in last season and is best spinner of team while K Dafedar is also good bowler.
Even Jay Gokul Bishta can bowl some overs.
PROBABLE11 OF SS:
Hersh Tank,Jay Bishta,Yogesh Takwale,Parag Khanapurkar,K Dafedar ,Rohan Raje ,Dhrumil Matkar,Tanmay Srivastava(risky),Badrey Alam,Deepak Shetty+ 1 more
IMPORTANT PLAYER OF SS:
Hersh Tank,(56 RUNS)
Jay Bishta,(197 RUNS)
Yogesh Takwale,(75 RUNS)
Parag Khanapurkar,(90 RUNS)
K Dafedar ,
Rohan Raje ,(68 RUNS , 8 WICKEST)
Dhrumil Matkar,(8 WICKETS)
Badrey Alam,(12 WICKETS)
Fantasy Tips:
In wicketkeeper both Y Takawale and Sufiyan Sheikh are good.As per t20 Yogesh Takwale will be better choice.
Pitch is expected to be batting friendly so tru to cover all important batsman + allrounder that are good batsman.
Pitch Condition:
Wankhede Stadium , Mumbai
Pitch is expected to be batting friendly.However in these domestic matches scored between 160-180 are seen.
Choices Of Captain:
Y Takawale
J Bishta
A Herwadkar
S Ranjane
T Deshpande
I Abdulla
DREAM11 TEAM: THESE ARE THE TEAM WHICH I WILL PREFER.IF YOU LIKE YOU CAN GO WITH THIS TEAM OR YOU CAN KEEP YOUR C AND VC OTHERWISE PREPARE YOUR TEAM BASED ON GIVEN INFO.
Team will be updated later.Always try to make your team by seeing given info.
Dream11 Team:
Team1:
Y Takawale
J Bishta
A Herwadkar
H Tank
Pankaj Jaiswal
S Ranjane
D Matkar
R Raje
T DeshPande
V Sinha
Ankur Singh
Team2:
Y Takawale
J Bishta
A Herwadkar
P Waghela/Pankaj Jaiswal
H Tank
S Ranjane
G Jathar
R Raje
T DeshPande
V Sinha
Ankur Singh
Ballebaazi Team:
Refer Code: CRICINFORMER
Y Takawale
J Bishta
A Herwadkar
Pankaj Jaiswal/P Waghela
H Tank/K Almeida
S Ranjane
Dhrumil Matkar
R Raje
T DeshPande
V Sinha
Badre Alam
CONTACT US:
You can follow us on following platform by clicking on the given platform:
4.Siddhant Bhushan Tripathi(Admin)(Twitter)