We will not able to update final dream11 team of this match on app because lineups come just 5 minutes before the deadline.Our final Dream11 Team will be updated on teleegram channel of Cricinformer.
Search Cricinformer on telegram app and join the channel having 34000 subscibers. You can join our Football,Hockey and NBA channel also.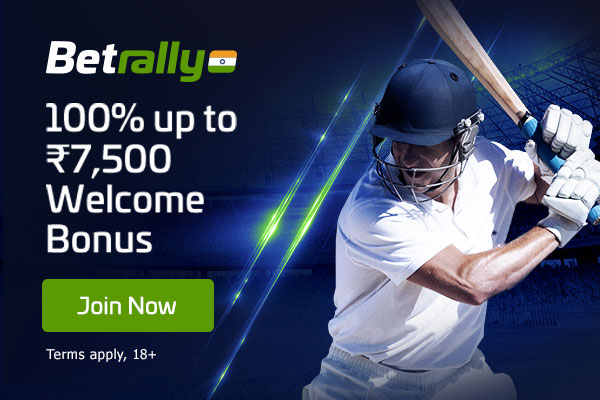 IMPORTANT NEWS AND INFO:
1. Click here to join our telegram.(if link is not opening then just search Cricinformer on telegram and join that}
EAGLE THANE STRIKERS TEAM NEWS:
SQUAD:Kaushik Chikhalikar, Sarfaraz Khan, Siddhant Singh, Aishwary Surve, Ajinkya Beloshe, Alpesh Ramjani, Ankush Jaiswal, Jaideep Pardeshi, Kruthik Hanagavadi, Mayur Sanap, Prashant Solanki, Rakesh Prabhu, Sachin Wagh, Sagar Mishra, Aditya Tare, Shrikant Limbole, Asif Shaikh, Balwinder Sandhu, Prashant Bhoir, Shardul Thakur
They signed Mumbai wicket-keeper Aditya Tare and 21-year-old attacking batsman Sarfaraz Khan in this season.
 Indian fast bowler Shardul Thakur and last season's all-round sensation Alpesh Ramjani are also there.
They used their Opportunity to Match (OTM) to purchase youngsters Ankush Jaiswal, Sachin Wagh and Kruthik Hanagavadi.
Veteran Aditya Tare and  attacking batsman Mayur Sanap are expected to open while Sachin Wagh is expected to bat at 1 down. Aditya Tare is very talented btsman and is a consistent performer while both Mayur and Sachin were in very good form in club level tournamnet.
Talented batsman Sarfraz Khan will bat next. He is highly rated in domestic circuits and eas in good form in Ipl.
Allrounder Alpesh Rajmani is expected to bat next. He scored  169 runs and took 3 wickets in last season.
Jaideep Pardeshi is expected to do late  hitting duty.
Bowling allrounder Aishwary Surve can bat also.
Shadrul Thakur,Aishwary Surve and Kruthik Hanagavadi will lead the pace attack of the team. Shadrul is best pace bowler of team and is known for his pace and bounce while A Surve and  K Hanagavadare also average bowler.
Ankush Jaiswal will lead the spin attack of the team while Alpesh Rajmani will assist him. Ankush has played from Mumbai team.
PROBABLE11 OF ETS:
A Tare, Mayur Sanap,Sachin Wagh,Sarfraz Khan,Alpesh Rajmani,J Pardeshi,P Solanki,A Surve,Shadrul Thakur,K Hanagavadi,Ankush Jaiswal
IMPORTANT PLAYER OF ETS:
A Tare,(technically strong batsman+ attacking batsman)
Mayur Sanap,(atatcking batsman)
Sachin Wagh,(atatcking batsman)
Sarfraz Khan,(technically strong batsman+ attacking batsman)
Alpesh Rajmani,(attacking batsman+ part time bowler,169 runs and 3 wickets )
A Surve,
Shadrul Thakur,( best fast bowler of team)
Ankush Jaiswal(main spinner of team)
NORTH MUMBAI PANTHERS TEAM NEWS:
SQUAD:Prithvi Shaw, Vishal Dhagaonkar, Aashray Sajnani, Aditya Rane, Atif Attarwala, Karan Nande, Moondeep Mangela, Neil Narvekar, Rahul Sawant, Saeed Shaikh, Sairaj Patil, Shashikant Kadam, Vikrant Auti, Yashasvi Jaiswal, Ajinkya Patil, Onkar Gurav, Swapnil Salvi, Jude Singh, Prathamesh Dake, Pravin Tambe
They retained young batting sensation Prithvi Shaw and also bought youngsters Yashasvi Jaiswal and Sairaj Patil.
 Leggie Pravin Tambe and wicketkeeper-batsman Swapnil Salve are also there.
They have finished second from bottom in last season.They don't have lot of good players this season.
Swapnil Salvi and talented star player Prithwi Shaw will open the inning of the team. Both are very attacking batsman. Swapnil has played with Mumbai CA XI and in overseas tour while P Shaw has played from Indian team and is a consistent performer.
Indian U19 player Yashasvi Jaiswal and Sairaj Patill will bat next. Yashashwi is a talented youngster while Sairaj Patil is an average performer.Sairaj Patil scored 121 in last season while Yashasvi Jaiswal scored 139 and took  5 wickets.
Hard Hitting batsamn Ajinkya Patil will bat next. He has record of smashing half century in 12 balls in club level cricket.He can open also.
Allrounder Neil Narvekar and S Kadam are expected to bat next. Neil Narvekar is a spin bowling allrounder while S Kadam is pace bowling allrounder. Both are good hitters of ball.
Prathamesh Dake,S Kadam and Atif Attaarwala are expected to lead the pace attack of the team. P Dake has played from Mumbai team and is a very good bowler while both Skadam and A Attarwala have bowled well at club level.
Veteran leg spinner Pravin Tambe and Neil Narvekar will lead the spin attack of the team while Yashashwi Jaiswal will assist them. Yashashi is a part time bowler but he took 5 wickets in last season.
Pravin Tambe is a wicket taking bowler and has played from Rajasthan Royals team while Narvekar is also a good bowler.Tambe took 8 wicktes in last season.
PROBABLE11 OF NMP:
Swapnil Salve,P Shaw,Yashasvi Jaiswal ,Sairaj Patill, Ajinkya Patil,Neil Narvekar, S Kadam,Atif Attaarwala,P Tambe,Prathamesh Dake,Saeed Shaikh/Jude Singh
IMPORTANT PLAYER OF NMP:
Swapnil Salve,( 3 match – 50 runs)
P Shaw,(technically strong batsman+ attacking batsman)
Yashasvi Jaiswal ,(139 + 5 wickets
Sairaj Patill,(121 runs in last season)
Neil Narvekar,(attacking batsman+ good spinner)
S Kadam,( 38 runs, 3 wicktes)
Atif Attaarwala,(5 wickets )
P Tambe,(8 wickets)
Prathamesh Dake,(good bowler, played from Mumbai team)
Fantasy Tips:
In wicketkeeper A Tare will be best option.
Pitch Condition:
Wankhede Stadium , Mumbai
Pitch is expected to be batting friendly but batsmans are generally not that much good so expect scored in range of 150-170.
Choices Of Captain:
A Tare
Y Jaiswal
Sarfraz Khan
P Shaw
Shadrul Thakur
P Tambe
A Rajmani
DREAM11 TEAM: THESE ARE THE TEAM WHICH I WILL PREFER.IF YOU LIKE YOU CAN GO WITH THIS TEAM OR YOU CAN KEEP YOUR C AND VC OTHERWISE PREPARE YOUR TEAM BASED ON GIVEN INFO.
Team will be updated later.Always try to make your team by seeing given info.
Dream11 Team:
A Tare
P Shaw(vc)
S Khan
Swapnil Saalvi/M Sanap/S Wagh
Y Jaiswal(c)
A Ramjani
N Narvekar
S Kadam
A Jaiswal/P Dake
P Tambe
S Thakur
Ballebaazi Team:
Refer Code: CRICINFORMER
A Tare
P Shaw(vc)
S Khan
Swapnil Saalvi/M Sanap/S Wagh
Y Jaiswal(c)
A Ramjani
N Narvekar
S Kadam
A Jaiswal/P Dake
P Tambe
S Thakur
CONTACT US:
You can follow us on following platform by clicking on the given platform:
4.Siddhant Bhushan Tripathi(Admin)(Twitter)